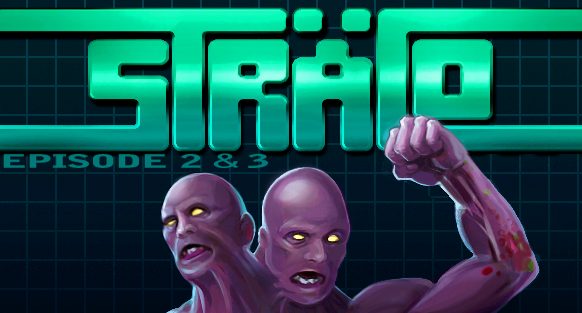 ---
Videos
Launch Trailer YouTube
---
Images
download all screenshots & photos as .zip (22MB)
---
Logo & Icon
---
Selected Articles
"developer NVO Games has effectively bridged the gap between the first's promising mechanics and the sequel's comfort with those same mechanics, morphing the games into one of the finer series on the indie channel in the process."
- Tim Hurley, theXBLIG
"From v1.0, to 2.0, to a two-part sequel, the STRACO games have done nothing but get better. Haven't tried the dual-stick shooting/strategy hybrid original? Go download it now. Liked the original? Go give this developer another dollar. As action/strategy hybrids go, it doesn't get much better."
- Steven Hurdle, Writings of Mass Deduction
---
Request Press Copy
Please fill in your e-mail address below and we'll get back to you as soon as a press copy is available for you.

---
Monetization Permission
Not Very Original allows for the contents of STRACO : Purge and Conquest to be published through video broadcasting services for any commercial or non-commercial purposes. Monetization of videos created containing assets from STRACO : Purge and Conquest is legally & explicitly allowed by Not Very Original. This permission can be found in writing at http://www.notveryoriginal.com/press/sheet.php?p=STRACO_Purge_and_Conquest.
---
About Not Very Original
Boilerplate
Not Very Original is a hobby game studio owned and operated by Mike Johnson.
More information
More information on Not Very Original, our logo & relevant media are available here.
---
---
presskit() by Rami Ismail (Vlambeer) - also thanks to these fine folks